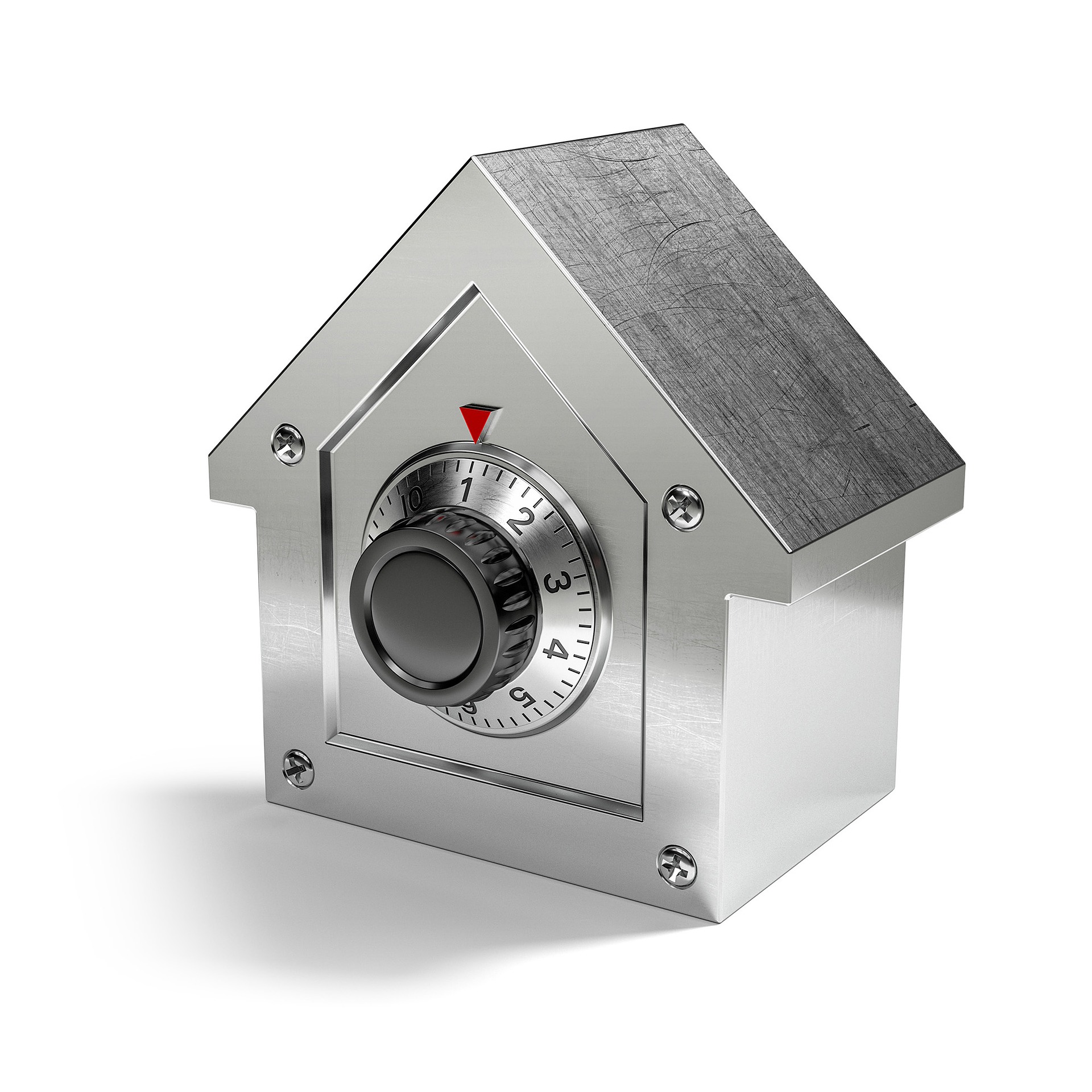 We want our homes to be a sanctuary from the stresses of the world, somewhere that we feel safe and secure. Strategic security measures can help us achieve this, and it can come in different forms.
Impact
Security is an essential part of our homes. It keeps our families protected and puts us at ease as owners. Furthermore, it can also increase the likelihood of a successful sale in the future. In fact, if modern systems are installed, it may even add to a property's value. This is something to consider when searching for a new home. Remember that security can also be aesthetically pleasing. Options like hedges and lighting can enhance curb appeal while offering an added barrier of safety. How secure you want a new home to be may depend on the neighborhood. Thankfully, it's never been easier to check outcrime statistics via websites and apps. Good home protection is a process, but safety and security can be compelling for both buyer and seller.
Lighting

This can be an excellent deterrent, even when you are not at home. After all, trespassers prefer the cover of darkness. Motion sensors, both for outdoor and indoor lighting, can guard against unwanted visitors, but they have the added benefit of enabling you to safely navigate your property (a basic motion-sensor light will should cost between $15 and $70). Do you work night shifts or worry when you're away on vacation? If so, timers can be used to create the illusion of activity. For your yard, use motion-sensitive floodlighting, and consider solar-powered options for poorly lit areas. You can complement them with decorative lanterns to add ambiance. However, consult with your neighbors and HOA before you install anything.

Landscaping

Our yards and gardens can be a first line of defense. They can providenatural barriers as well as enhance privacy. Since hedges are organic, they're adaptable to different aesthetic tastes. You might prefer the color of English holly or favor the clean style of boxwoods, for example. While you may have a passion for gardening, landscaping can be an involved process. This is especially true if you want to add high shrubbery around the borders of your property for the sake of privacy and security. Given this, you may want to consider working with a professional landscaper. Right now, in Buena Park, it costs between $3,550 and $11,500 for garden and yard landscaping projects.
Alarm Systems
Your unique needs will determine what type of system you should get. For instance, some alarms may require installation, which could necessitate a hub being wired into your home. If you are uncomfortable with that, there are wireless options. These devices are battery powered and can be integrated with other types of smart technology. Some systems are monitored. Many can even function as carbon monoxide and fire detectors. Whatever you choose, ask the installer to explain how to use the alarm. Before making a purchase, compare prices and do thoroughbackground checks on any companies you consider giving your business. Start by looking at online reviews and verifying whether a company is licensed. After all, you want to be certain that you will be fully protected.
Fencing
Sturdy and well-constructed fencing can offer comprehensive protection.Fences should not be decorative, and must enclose your entire yard to be effective. They come in a range of materials, including wood, aluminum, and wrought iron (at $20 – $30 a foot, wrought iron fencing is not cheap). Your choice may depend upon personal aesthetics or HOA regulations. There is much to consider when installing fencing. Crucially, gates should be padlocked and securely latched. You will also need to eliminate concealed areas and ensure that intruders cannot climb over them. If this is a concern, you can strengthen your fence with anti-climb modifications.
Safety is not something that should come with compromises. Give your current or future home comprehensive protection, from smart tech to shrubbery. In the process, you may find that these security features increase your property's appeal. Whatever strategy you choose, you deserve a home where you can relax and feel at ease.
Image Courtesy of Pixabay.com